The Intensive Tantra Course with Mahasiddha Yoga
The Tantra course is an intense ongoing class, which focuses on elevating consciousness and living a full, abundant life, walking a yogi path to profound spiritual development.  
Join us for our weekly class to see what we're all about or be a part of our ongoing group as we explore the depths of Tantra, delving deep into the 7 chakras, unlocking the mysteries of our minds and bodies, revealing their hidden potential. 
Contrary to popular belief, Tantra is not about sex. Sacred eroticism is an element in Tantra, but it is only a part of the great richness of the knowledge and practice which Tantra has to offer. The Tantric path is a beautiful combination of physical, erotic, emotional and spiritual awakening that will bring you closer to yourself and the divine.
Learn from our friendly, welcoming and knowledgeable teachers with 17 years of direct experience.  They will guide you through authentic Tantric theory, training and practical applications from the ancient traditions that you can include in your daily lives to bring about major transformations. 
Each class includes the following:
Opening meditation with music designed to awaken the heart and unite the group

Specific yoga asanas, pranayama and meditations done in the tantric spirit, facilitating a direct experience of the tantric teachings, opening the channels for energy to flow freely

Detailed lecture on the topic of each specific class – 5 weeks dedicated to each of the 7 chakras in the first year of training

Questions and answers with discussion time for the group

Closing meditation

Benefits of studying and practicing Tantra are vast and include inner peace, self-confidence, enthusiasm for life, greater understanding of self, an accelerated spiritual path, a contented state of happiness and a welcome sense of community.  
Joining this course online
You'll need a yoga mat, and perhaps a cushion or a blanket

Wear comfortable clothing that you can easily move around in

Try not to eat a heavy meal within 2.5 hours of starting

Have some paper and pen to take notes
What is Tantra?
Meaning of the word Tantra:
The word "Tantra" literally means network.

It is composed of two roots, "Tan" which is related to tension but also to intensity, and expansion. And "Tra"- meaning tool but also related to the root transcend.

The roots put together mean transcending in intensity in

 

manifestation, bringing transcendence into manifestation.

Another meaning would be: "expansion of consciousness," or a set of tools (Tra) for the expansion (Tan) of consciousness.
Key ideas of Tantra:
Finding the sacred in the profane.
Bringing spirituality and divinity into the daily life.
Expanding in all aspects of life.
Continuous Transformation: the destination is not an ideal transcendence but a vivid flow transforming in life.
Love as the fundamental energy, Love as the goal, Love as the path.
Worship of the divine mother. In a time when many traditions considered women to be inadequate for spiritual practice, Tantra considered women as a perfect incarnation of the divine.
Recognizing the perfection of the mundane, recognizing the complexity of life.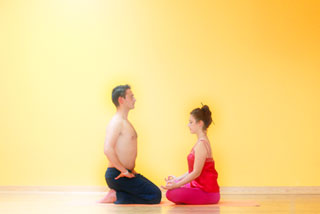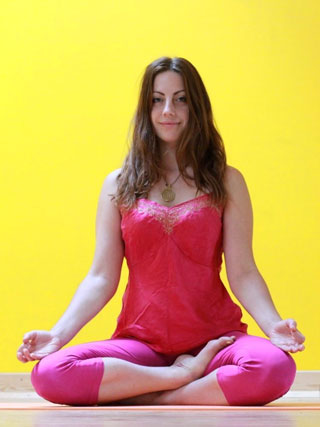 History
3300 BC – Hindu valley
First signs of Tantra in the Veda and the Upanishads. The main archeological evidence are found in related to the Harappan civilization.
6th century BC
Buddhist inner and outer traditions. Buddha gives two kind of teachings: Sutra and Tantra.
3rd century BC
Emperor Ashok Constantine of Buddhism, blossoming of Buddhism and Tantric Buddhism.
8th century
Padmashambava and the female master Yeshe Tsogyal, the great Tantric masters, bringing Tantric Buddhism to Tibet.
950-1050
Tantra blossoms in Kajerahu with 85 Tantric temples.
8th-11th century
Kashmir Shaivism, The golden age of Tantra Context: In the time of the Pala empire ruling part of India. Masters: Vasudeva, Somananda, Abnivagupta, Keshmaraja, Lala. Texts: "Shiva Sutra," "Tantraloka," "Tantrasara," "Spanda Krika"
9th-11th century
Kagyu linage
Masters: Tilopa, Naropa, Marpa, Milarepa Location: Moving from India to Tibet Orientation: from Left hand to right hand Tantra
13th-20th century
Indian occupation under Muslim, British occupation. Tantra goes to a degree underground.
1455-1529
Divine madman, Drukpa Kunley, The great master establishing Tantra in Bhutan.
Modern days
Masters: Ramakrishna Saradha devi, Aurobindo and the mother
Authors: David Deida, Daniel Odier, Arthur Avalon
Scholars and Pandits : Georg Feuerstein, Lakshmanjoo.