Master the mechanisms of your Mind.
Learn how to systematically reach perfection in meditation.
Classes now OPEN
Turn your everyday experiences into profound realisations.
Experience positive transformations and a deeper feeling of purpose.
Classes now OPEN

Exceptional Yoga & Tantra Classes streamed from Chiang Mai
Our studio is currently closed but our courses and lectures continue online. Nurturing each-others hearts and souls is our priority these days, so we have now added even more regular classes and webinars, most of which are free! 
We now have two classes per day every weekday and one class + one lecture everyday on weekend, so this as a great opportunity to get more of Blandine, Uriel and Radu and deepen your spiritual practice while also connecting with other like-hearted spiritual aspirants from around the world!
Check our updated online schedule here and invite your friends too!
Upcoming events
Check below for our upcoming online events, both classes and workshops. For a detailed description of the special events, as well as for signing up, please access appropriate section in the top menu.
Esoteric Yoga & Intensive Tantra Online Classes
1 class: THB 250
monthly pass: THB 800
double monthly pass: THB 1400
Read here about what makes our courses so unique.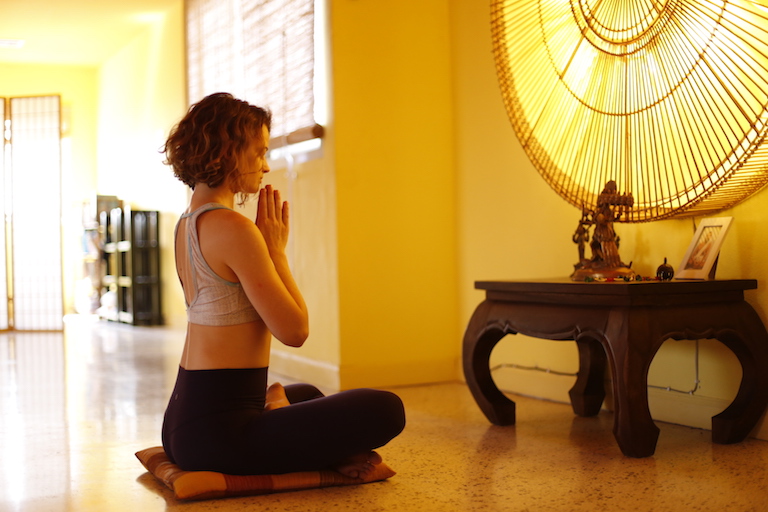 Check out our blog for insights on yoga, and more!
If you're looking for amazing yoga and wonderful meditation, Mahasiddha Chiang Mai is the best. I have attended both the weekend getaways and the classes many times. My body feels great and more energized after the end of each class.
The group activities really touch your heart. The teachers are all fantastic. I absolutely recommend it.
Just a few months of intensive weekend events and classes at Mahasiddha have massively changed me…to a point that I probably wouldn't have reached after 20 years of my "usual" life.
I've tried out many, many yoga schools, styles, and teachers; read many books; attended seminars, and online courses. None of them reached my core and resonated with my being in a way that the teaching of Uriel and Blandine does. 
Two weeks after the Polarity Event, I can now reflect back on it as being one of the most profound life changing experiences I ever had. Blandine and Uriel are a blessing!
Not only do they guide you through yoga, meditation and the basics, but they LIVE what they speak about! Their way of teaching is authentic, pleasant, engaging and fun. I could listen to them for hours, sucking all the knowledge in.


Mahasiddha Merchandise
Get a cute Mahasiddha T-Shirt for practice!
Or one of many other products with inspiring quotes and designs to uplift your soul. You can click here to explore our online shop. To the shop