Tantra Workshops
Join us on for our intensive monthly tantra workshops focusing on specific topics that will open your mind and elevate you along the path of profound spiritual training and development. Topics vary widely and could be anything from opening the heart, understanding structure of the ego, detachment, sacred sex the soul, and sensuality and active love.  All workshops are geared towards personal growth and well-being and are open to newcomers or experienced yogis.  
Our monthly workshops offer a unique opportunity to explore deeply one theme that relates to the tantric yogi path.  Theory and practice go hand in hand.  There is no theory without a practical application and no practice without a solid theoretical base.  This will bring you a deeper understanding of both theory and practice that will help you to live a happier, deeper, more meaningful and fulfilling life.    
Our workshops at Mahasiddha Yoga Chiang Mai can bring you closer to who you are and who you can be by opening your mind to new philosophies, training and ideas leading you to inner peace and sublime realizations.
Each workshop includes 2 ½ hours of:
Opening meditation with music to expand the heart and unite the group
A series of short, focused lectures on specialized topic
Integrative group exercises that awaken the heart and open the mind and create blissful soul connections Question and answer with group discussion time
Special group activity that brings us closer together as an interconnected group, and rises our beings to spiritual peaks.
Silent contemplative closing meditation
Workshops are also a great way to meet our knowledgeable teachers and connect with other like-minded travelers and expats in the Chiang Mai area. Many decide to combine the weekly workshop with the yoga and tantra classes / training programs such as tantric yoga for couples to receive the maximum benefits of personal growth on the tantric yogi path. However you wish to participate is perfect, and we welcome people from all backgrounds, beliefs, religions, etc.
Quotes from recent workshops:
On Devotion…
"Devotion is an elevated form of love combined with an element of service.  It gives purpose and meaning to our lives and has true power.  Devotion provides enthusiasm and happiness making us immune to depression or sadness. The ego will crack when devotion grows big. "
On Willpower…
"Willpower determines how you evolve spiritually and will protect you from negative influences.  Without willpower you will always react, responding to outside forces as opposed to purposefully acting with determination and intent. So practice is easy: Decide what you will do and do it!  If you follow through with it, your willpower will strengthen greatly.  If you decide to do something and then don't follow through with it, your willpower will subside."  
On Sacred Polarity…
"Sex without love takes you off the path of Tantra. But sexuality, love, humility and spiritual awareness unite the path of sacred sexuality which can lead us very fast into elevated states of consciousness and profound spiritual transformation."
These workshops and the loving, friendly teachers have allowed me to implement techniques and tools in my everyday life and have impacted my relationship, the way I approach business and life in general so greatly, almost like untying a knot making my daily life and interactions effortless, more fulfilling and bringing a bit of magic to every moment.
Tantra Monthly Workshops
See current workshop subjects and details on our facebook event page – click here!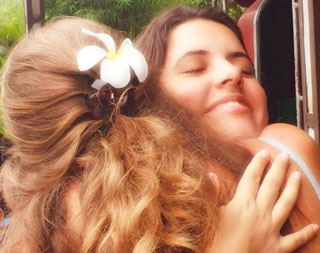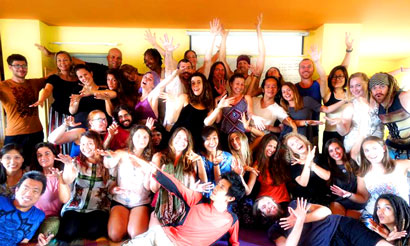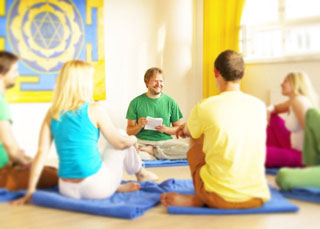 Need inspiration?
Our monthly newsletter gives you an overview on our upcoming activities, spiritual insight, new articles on yoga and tantra, student of the month and more. Sign up here, unsubscribe any time.