Tantra is quite famous, but most people don't really know what tantra is all about. Tantra is a path of spiritual evolution that begins transformation at very concrete levels, like your body, your job, your relationships and in time leads to a deeper and deeper understanding of yourself.
Tantra Intensive Course
This is exactly what the Tantra Intensive Course is about.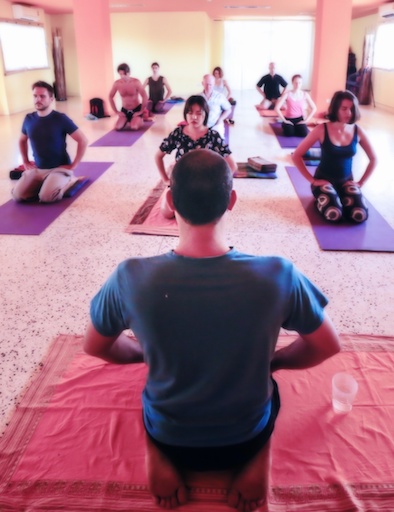 The course brings the ancient knowledge from the Tantric texts, together with clear, concrete practices that can easily be applied in our daily lives. 
All the tools that you will receive can help you modulate the different aspects of your being in a down-to-earth way. We will use yoga postures, breathing exercises and methods of meditation in order to help you amplify your willpower, get a greater mental clarity and awaken your heart.
The whole first year of the course will be dedicated to the chakra system. In the years to follow, we will touch a variety of spiritual subjects, such as Tantric alchemy, astrology, sacred couple relationships and more. The classes take place once a week, and every week you get new written material, lectures, and practice. So if you want to learn what Tantra is really all about, then join us for the Intensive Tantra course in Chiang Mai, Thailand. You can find our schedule on our website and Facebook page. We hope to see you soon.